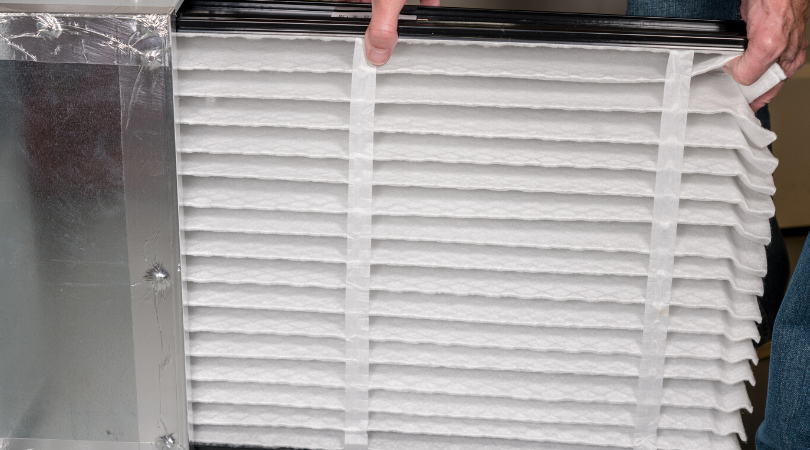 Winter is upon us. Have you had your company's commercial furnace filters changed? Changing the filters is the best way to ensure a reliable furnace and low heating costs. Dirty filters create a block for moving the warm air your system creates. The harder your system works,the more expensive and less effective your company's furnace is.
Clear the Air
Filters allow your furnace to bring in air to be warmed and remove particulate matter as it feeds it back into the spaces where you work. Dirty filters create dirty air as your furnace pushes air through the impacted filter, feeding more pollutants back into the air that you and your employees breathe.
Protect Your HVAC Unit
Most importantly, dirty filters can damage your company's heating system. Pushing air through dirty filters causes your system to work harder to manage less heat. This can cause your system to overheat which leads to undo strain and can even cause your furnace to break down. At the same time, pushing hot air through dirty filters creates a potential fire hazard that can result in a lot more damage than simply an inefficient furnace.
Quality Refrigeration offers a wide variety of maintenance service plan options for every company's needs. You don't need to think about your company's next regular service call. We will schedule and remind you of your appointment. Our trained and reliable technicians change your filters and check for leaks. We ensure that your furnace is working at peak efficiency, keeping your staff warm and heating costs down. Our service plans include deals on staff and equipment costs, all meant to save you time and money.
Quality Refrigeration can take the worry out of the winter and make your workplace your own personal winter wonderland. You have enough to think about- let the pros at Quality Refrigeration take care of changing your commercial furnace filters. Give us a call today and ask about our different maintenance service plan options to keep your business running hot, no matter how cold it is outside.