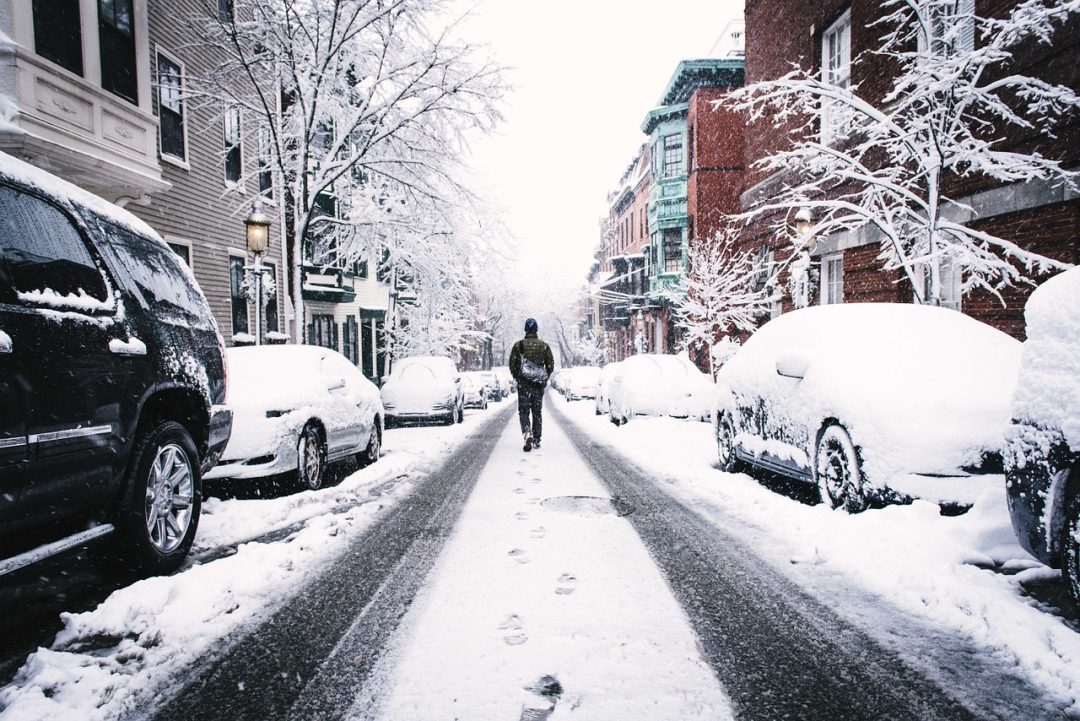 Your HVAC system is important year-round. But the cold winter months are certainly when your system works the hardest. It's also the time of year when any issues or repairs become much more time-sensitive. In spring, summer and fall, issues with your HVAC system can be put off a few days without it being dangerous. But in the brutal Minnesota winters, that's just not an option. It's more important than ever to make sure your HVAC is running in tip-top shape to avoid costly repairs and outages. Follow these commercial HVAC tips for winter to keep your employees safe and comfortable, and your costs down.
Comfort
Of course, your commercial HVAC system's number one reason for existing is to keep your employees comfortable. As an employer, you have a responsibility to provide your workers an environment where they can do their work in a safe manner.
As we are now in the age of COVID-19, you may be working with a skeleton crew. You may have most of your staff working remotely. There may simply be fewer people in the workplace in general than we saw in 2019. This can cause a problem when you have a space that gets used sporadically. You need to keep it warm for the times that people are in the office, but you certainly don't need to pay to heat the space if no one is there. This is where programmable thermostats, motion sensors, zoned heating and "Smart Technology" become important.
Smart Technology Combines Comfort and Efficiency
By using smart technology in your workplace, you can reduce the amount of wasted energy. Programming the heat to go down when no one is there. Motion sensors know when people are present and can raise the heat during these times. Zoned heating heats only certain areas of your workplace. These are all things that will drop your energy bills significantly while still ensuring your employees are comfortable.
Indoor Air Quality
Now more than ever, indoor air quality is a concern. Since COVID-19 is an airborne virus, the level of indoor air quality you provide in your workplace needs to be a top priority. We will dig into this more in an upcoming article, so stay tuned!
You also need to be aware of carbon monoxide levels in your workplace. Check your detectors and make sure they are working. Replace batteries if you need to - or install detectors if you don't currently have them.
You Don't Know What You Don't Know
Business owners and their employees are experts in their field and industry. We are experts in heating, ventilation, air conditioning and refrigeration. Chances are, we would have no idea how to do your job, so chances are equally good that you don't know all the ins and outs of your HVAC system. Rely on the experts to give your system a thorough check up; or better yet, sign up for one of our maintenance agreements. We offer several programs to fit the needs of any business. A maintenance agreement really is the way to go- we schedule the appointments, take care of changing filters and belts, and keep your equipment up and running. If repairs are needed, you receive a discount on the repairs. Furthermore, issues are caught early on, since our experienced technicians are looking at it regularly, and therefore are less expensive and easier to manage since it won't be an after-hours emergency call.
Don't Get Left Out in the Cold!
As much as some of us want to wish away the cold weather, the reality is that it's here to stay. Following these commercial HVAC tips for winter will keep your employees comfortable, save you money, and keep you safe. Call the pros at Quality Refrigeration today to get signed up for a preventative maintenance check up or to enroll in our maintenance agreement.