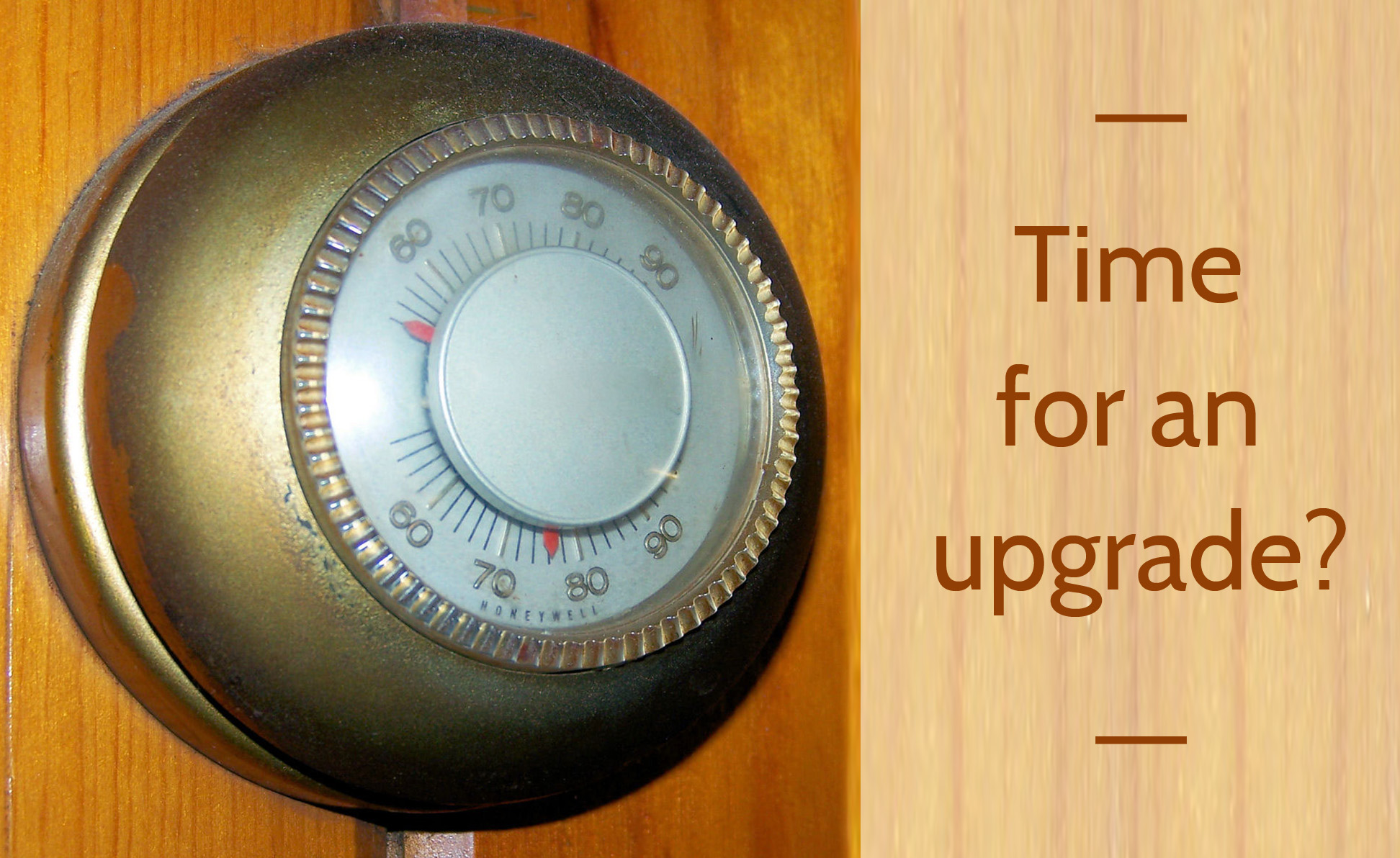 You have a lot invested in your commercial HVAC system. Maximize that investment by choosing a commercial thermostat that works best for your work space. There are several different categories of thermostats to choose from, each with their own features. Read on for information about choosing a commercial thermostat.
Manual Thermostats
The traditional manual thermostat is definitely the simplest choice in thermostats. There are two variations: Mechanical, where you set the temperature on a mechanical dial, and Electronic, which uses a digital interface to set the temperature. It maintains a constant temperature, day or night. It is the least expensive upfront option, but also the least energy efficient.
Programmable Thermostats
Programmable thermostats allow you to enter a schedule for temperatures based on your workflow. Set different temperatures for different times of the day, depending on when you have people in the office. Depending on your HVAC set up, you may be able to customize different zones as well. Set the arrival and departure time of your staff, and program the corresponding temperatures. By adjusting the temperature to be cooler (in the winter) and warmer (in the summer) when staff isn't present, you can save money and wear and tear on your system.
Remote Management / WiFi Systems
Remote management or WiFi systems work like programmable thermostats, where you can change the temperature based on when you have staff in the office. The difference is you can change the settings using your computer, tablet, or smartphone. For instance, if your staff needs to go in early or stay late, you can log in and set your system to work for a comfortable arrival or to keep you warm throughout the night.
Smart Thermostats
Smart Thermostats will actually learn your schedule and preferences and anticipate your needs using artificial intelligence (AI). The thermostat continuously monitors your building's operation data and make adjustments accordingly. Sensors are installed in your workplace and the smart thermostat will adjust for room occupancy, humidity, etc. With this level of technology, these thermostats are understandably more expensive than a standard manual model. However, you will see energy savings over time, which makes these thermostats more attractive.
Quality Refrigeration technicians are experts in business heating and cooling systems. We can work with you to find the technology that works with your existing system and solves your needs, while keeping your space energy efficient. If your workplace could use an energy upgrade, give us a call today!