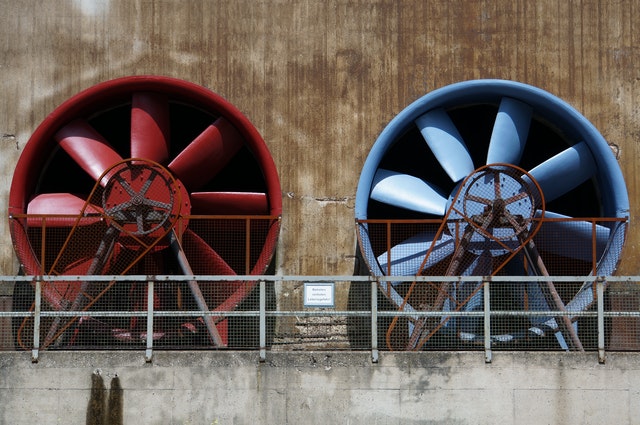 In this new world of COVID-19, shelter-in-place, and working remotely, your physical workplace may not be open, even if your business still is. Don't forget to schedule your spring commercial HVAC maintenance, even if you have an empty office. Keep your equipment in good working order and reduce the risk of costly repairs down the road.
Winters in the Midwest are hard on everyone and everything, and your commercial HVAC system is no exception. Your HVAC system likely got a workout over the harsh winter months, and it's time to make sure it's ready for the summer workout ahead.
Components of Spring Maintenance
Inspection: Our technicians will inspect your HVAC unit, looking for signs of wear and tear, checking seals and fluid levels, and examining the compressor and motor. We will let you know of any current problems and also anything that your system could be headed for in the future.
Cleaning: As we mentioned, HVAC systems take a beating in the winter. The snow and cold leaves your equipment dirty, grimy, and in need of a good clean. Our technicians clean the coils and change filters. Your system won't have to work as hard if the coils and filters are clean, hence a longer life with fewer problems. Your energy bills will also be lower due to maximized efficiency of the unit.
Service: Our techs will identify areas that need to be repaired and depending on your service contract and severity of the problem, may be able to fix the problem on the spot. Your system may have worn-out parts like seals, gaskets, fan blades, that if replaced, could prevent more costly repairs later.
Consider a Maintenance Agreement
If you don't already have one, you may want to consider a maintenance agreement. A maintenance agreement has many benefits, such as:
Scheduled maintenance means you don't have to remember to call us- we will contact you to schedule the appointment.
30-point preventative maintenance program.
Discounted or no-cost parts and labor, depending on the level of service.
Truck charge waived for certain services.
Read more about our three levels of maintenance agreements.
Use This Time for HVAC Upgrades
If you budget allows, now is a great time to upgrade or replace any heating or cooling systems that you may have been putting off. An empty office means no hassle for your employees, and no restrictions for how or when the work gets done.
Get In Touch Today
Quality Refrigeration is ready to take care of your spring commercial HVAC maintenance. Get in touch today to schedule your appointment! Don't forget to inquire about our maintenance agreements so you never have to think about your next maintenance appointment again!